By Registered Dietitian Elesha Ergle@EleshaErgleRDN
It's the most wonderful time of the year! October is Beef Month in Alabama, and we at Alabama Cattlemen's Association want to make the most of the month to share some great recipes, tips, and all the healthful benefits of beef. Beef is an excellent source of protein, as most of us know, but did you know that it is also a great source of iron, zinc, and B vitamins? One 3-ounce portion of lean beef provides 25 grams of protein, 40% of your daily value of B vitamins, and 35% daily value of zinc with only 175 calories per serving.
With so many different choices and cuts of beef available, what does a serving size look like? Well, that's simple! A 3-ounce portion is about the size of a deck of cards or an iPhone. 
Despite what you may think, there are plenty of choices for beef that are affordable and easy-to-prepare options for your family. Pre-made frozen meatballs make a great addition to your staples and can be used for quick spaghetti or sub-style sandwiches for busy weeknight meals. Buying ground beef in bulk is also a great way to cut costs; portion up for freezing or cook all at once to make different recipes throughout the week like Aloha Beef Sliders, Lazy Beef Lasagna, or Beef and Cheese Burritos.
Football season is in full-swing! Celebrate your tailgates with plenty of beef-filled goodies. Make a batch of Big Game Fritos Pie and let your guests graze and build their own to their liking by offering different toppings like sweet peppers, onions, black olives, sour cream, jalapenos, and different cheeses. Keep your friends happy with a yummy One Skillet Beefy 7-Layer Dip and offer plenty of different crackers or chips for snacking. 
Beef is an affordable, versatile, and healthy option that can be a staple in your family's kitchen. Beef farmers continue to strive to promote safe, healthy, sustainable beef from pasture to plate. For thousands of beef recipes and more information about beef from pasture to plate, visit Beef It's What's For Dinner.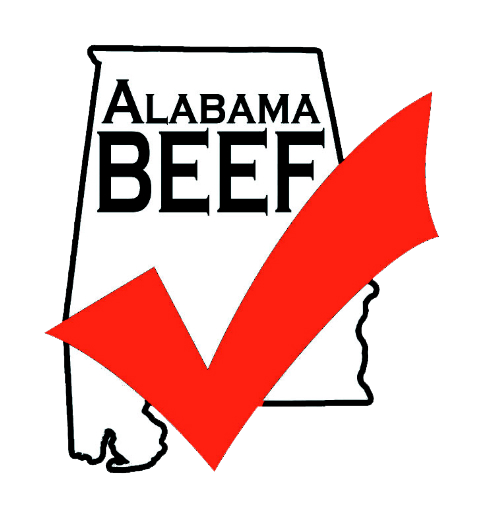 This article was funded by the Alabama Beef Checkoff Program. Brought to you by Alabama beef farmers and ranchers. Photo courtesy of BeefItsWhatsForDinner.com.